Back to home >
animal feed mill
Some customers are interested in our animal feed mill because they need to feed their animals or livestock with feed pellets. In order to reduce the cost of fodder, they want to make their own feed pellets at home by themselves, so the animal feed mill becomes more and more popular.
Animal Feed Mill Making Pellets for Different Animals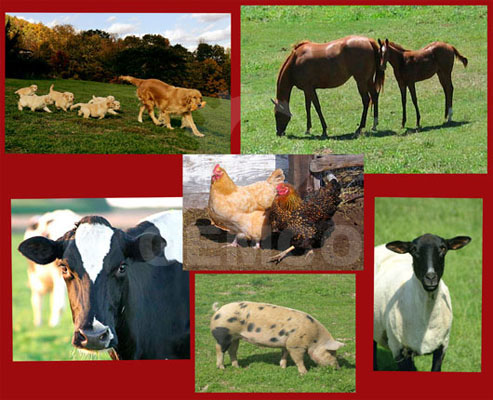 The pellet mill for animal feed is based on the original equipment developed by GEMCO over ten year's experiences. Even by today's standard the design of this animal feed mill is highly efficient and produces feed pellets with a very high standard. Due to the vertical design of the pellet mill and horizontal position of the die and rollers it makes this animal feed mill excellent for the production of animal feed but also any organic material.
Animal Feed Pellet Mill
| | |
| --- | --- |
| | |
| Animal Feed Mill | Animal Feed Pellets |
Technical Parameters
| Model | Power | Capacity | Weight( NW/GW ) | Packing Size |
| --- | --- | --- | --- | --- |
| ZLSP-150C | 4KW (3phase) | 90-120 kg/h | 105/125kg | 1000*480*780mm |
| ZLSP-200C | 7.5KW (3phase) | 200-300 kg/h | 210/230kg | 1050*550*830mm |
| ZLSP-230C | 11KW (3phase) | 300-400 kg/h | 290/320kg | 1200*560*950mm |
| ZLSP-260C | 15KW (3phase) | 400-600 kg/h | 340/370kg | 1240*580*1000mm |
| ZLSP-300C | 22KW (3phase) | 600-800 kg/h | 425/465kg | 1300*620*1100mm |
The only other animal feed mill based on a horizontal die position is flat die pellet mills. They claim better material flow for low density materials, which is true and the advantage of the horizontal position. However flat die feed pellet mills also suffer from roller skip. Our pellet mills use a ring die instead of the inferior flat die.
So if you are interested in making feed pellets, GEMCO is your best choice because our livestock feed mill can make different kind of feed pellets for different livestock. Only you need to change the flat die according to different raw materials and livestock. When you are free at home, you can operate the animal feed mill to make feed pellets easily. Waiting for your enquiry!