Small Feed Mill
Make Feed Pellets by Yourself

Do you want to feed animals with a low cost? Do you want to get rich easily?

Make feed pellets by yourself, and you can get surprises more than you can imagine. Small feed mill is such a machine that helps you do feed pellets processing conveniently.
Choosing the Right Small Feed Mill
It has been noted that choosing the right small feed mill is based on price. Of course the adequate price can bring customers many conveniences, but there are still many other factors you should put into consideration before purchasing one. With so many manufacturers of the same product coming up to challenge each other, it is vital to choose products from companies that have already made a name for themselves in the manufacture of the same.
Remember that quality is everything. With a GEMCO feed mill that can process high quality pellets, animals you feed can grow much healthier and faster.
Productivity is also very important. High productivity is necessary to avoid insufficient supply.
Besides, size, materials, intensity, digestibility, and etc. of pellets that produced by the feed mill should also be considered seriously.
After judging all these factors, you will find now the right small feed mill is a flat die one.

What Kinds of
Small Feed Mill
Can We Offer?
Being a professional manufacturer and supplier, GEMCO develops different types and modes of small feed mills for home use. Considering the factors that will affect the performing of functions, products of us mainly adopt the design of the flat die pellets mill. Generally, there are small pellet feed mills categorized according to their main features and applications, like portable feed pellet mill, cattle feed mill, chicken feed mill, and some other feed machines. We can also customize small feed mills according to your need.
This portable homemade feed mill is characterized by its flexibility and portability. The benefit of using a portable flat die pellet making machine is that it is much smaller and generally light in weight when compared to the other types. As farmers have used portable pellet mills for many years to produce feed pellets for their livestock, this flat die pellet mill proves its utility and has been continuously improved to meet changing needs of the feed market.
As cattle are a kind of cud chewer, it needs certain quantity of crude fiber to promise the normal digestion of food taken in by cattle. That is to say, the requirement of raw material processing capacity to cattle feed pellet mill is high. Against this, our homemade cattle feed pellet mill enlarges the handling capacity and application of raw materials, like wheat bran, corn straw, etc.
Chicken feed pellet mills for home use are different from other small feed mills. As for chicken, they are kept for fast and health growth. The feed of chicken should emphasize the nutrition content and ingredients. We developed this homemade chicken feed pellet mill and focused to increase the integrity of nutrition and palatability which can accelerate chicken to have more than usual.
There are also some other small feed mills for different animals, like pig, rabbit, sheep, etc. As designed to be a flat die feed pellet mill, you can choose different kinds of motive power, like diesel engine, electric engine, PTO, gasoline engine.
Technical Parameters of Small Feed Mills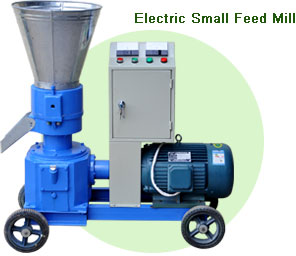 | Mode | Capacity(kg/h) | Net Weight(kg) | Packing Size(mm) |
| --- | --- | --- | --- |
| ZLSP120A | 60-100 | 120 | 900*500*730 |
| ZLSP150A | 90-120 | 180 | 1000*500*750 |
| ZLSP200A | 200-300 | 210 | 1460*750*900 |
| ZLSP230A | 300-400 | 280 | 1560*800*1000 |
| Mode | Capacity(kg/h) | Net Weight(kg) | Packing Size(mm) |
| --- | --- | --- | --- |
| ZLSP120A | 60-100 | 120 | 900*500*730 |
| ZLSP150A | 90-120 | 180 | 1000*500*750 |
| ZLSP200A | 200-300 | 210 | 1460*750*900 |
| ZLSP230A | 300-400 | 280 | 1560*800*1000 |

As it mentioned above, a flat die pellet mill is adequate in home use feed pelletizing. It is characterized as following:
Simple structure, wide application, little occupying space and low noise.
Materials with powder form can be directly processed to pellets without any addition of liquid, which makes the storage easier than usual feed stuff.
Pellets produced by this machine are of slippery surface and high intensity. Fully heated and fermented materials can not only increases
the digestibility and absorption of nutrition contained, but also kill general pathogenic microorganism and parasite, which make the feed cleaner and healthier.
The application of this small feed mill is wide, including livestock like cattle, pig, chicken, duck, and many more.
Different bore diameters make it possible for the machine to pelletize with various materials and achieve the best effect.

Specializing in pellet equipment manufacturing for several years, GEMCO focuses on technology research and development. We believe that only continuous innovation can promise high quality products all the time. We are determined to manufacture and supply our customers with products that will maximize the function and provide as much convenience and profit for customers. Choose us, and we will supply you the ideal homemade feed mills.
Reason 1 Our business scope and customers' distribution
are wide all over the world.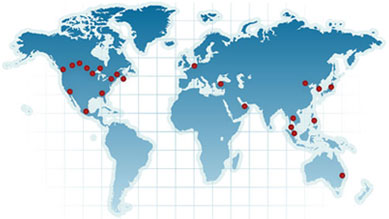 With so many years' development, GEMCO achieved a good and wide reputation. Our small feed mills now are recognized by customers from different countries and districts.
Reason 3 Products of our company have passed the
certification of international quality test.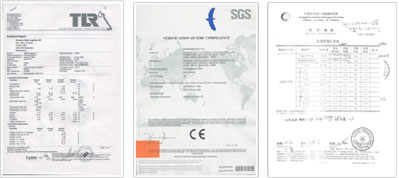 Reason 2 We have built a series of professional teams to
perfect eachk.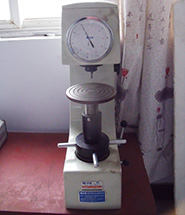 Quality of the small feed mills and service of us are excellent. From design to sale, each machine of GEMCO experienced a complete and strict procedure. There are a series of professional teams to finish each link- the R&D department, the producing team, the quality department, the sales team, and the after-sale service team. All of our stuff has been trained to accord with standards of each procedure before they start their work.
Reason 4 GEMCO keeps improve products' quality and
performance.
Our goal is to help customers realize the dream of feed independence and making money. Our R&D department dedicates to develop better small feed mills and improve their quality and productivity so that to meet higher needs of customers.
If you are an excellent biomass pellet producer, we also welcome you to join us for further business cooperation.
Anyang Gemco Energy Machinery Co., Ltd
Add:
Chaoyue machinery and Electronic Industrial Park, New High-Tech Industry Clustering Area, Anyang, Henan, China.
Tel:
(86) 372 5081705

Fax:
(86) 372 5951936
E-mail:
info@greenfeedmill.com